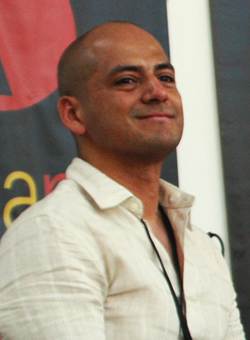 Keyboard, Vocals (El Salvador)
Born in Central America in El Salvador, he is the son of Hector Eduardo Mancia (one of the most important Journalist during the Salvadorian Civil War) and Maria Josefina Mancia (Writer).
In his early age, Hector showed tremendous talent for music and the arts. At the age of nine, he became part of his School Band as a trumpet and percussion player; and since then has begun to play and tour in North America with prominent bands from Central America, such as La Raza Band, Bongo, and La Tribu.
In 2002, Hector made the transition from trumpet and percussion player to keyboardist when he moved to Atlanta. He begun to play and produce music for the growing Latin market and later became involved with local Latin Bands and Jazz artists.
In 2014, he became part of the COT Band and performs with the band regularly at local venues throughout the Atlanta area. Hector produces and arranges music for different genres like Salsa, Merengue, Reggaeton, and Latin Jazz.
Furthermore, he is collaborating with Willie Ziavino and the COT Band during their new production to make their musical vision come alive!