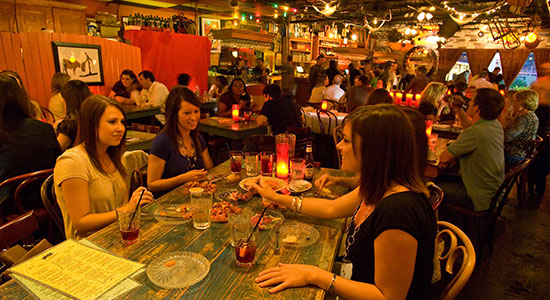 Your best place to start your week, great for couples night or just to hang out, wrapped in an authentic latin vibe in the Buckhead Area.
The Willie Ziavino & C.O.T. Band provides the perfect atmosphere to enjoy your dinner and drinks and who knows, you can risk some salsa moves.
Eclipse Di Luna, Buckhead, voted "Best Tapas," by Creative Loafing for 15 years running, "Best Place to Take a Date," by Atlanta Magazine and "Top 50 Restaurants," by the AJC…need we say more?
Starting @ 7:00PM. Free admission, Free parking. Make your reservation.
Next Event Details
Date: Mon Jun 15 (7:00-10:00PM)
Venue: Eclipse Di Luna - Miami Circle (Buckhead)
Address: 764 Miami Circle, Atlanta GA directions_car
Phone: call 404-846-0449
Virtual Tour
Directions